Where to go in Hue? The old capital of Vietnam has plenty of wonderful places to visit. Visiting Hue is synonymous with finding way back to old times.
Hon Chen Temple
Hon Chen Temple is situated on a lovely slope of Ngoc Tran Mountain, 10km upstream from Hue Centre. The name "Ngoc Tran" means Pearl Bowl, originating from the bowl-shape of the mountain. That also gives the temple its name: Hon Chen.
Tu Hieu Pagoda
In Hue – one of Vietnam's most sacred lands of Buddhism, Tu Hieu is regarded as the largest and oldest pagoda, and also a famous sightseeing spot with historical and cultural value.
Tam Giang Lagoon
Leave all worries in life behind and enjoy the strangely peaceful atmosphere in Tam Giang Lagoon – Southeast Asia's largest lagoon.
Bach Ma National Park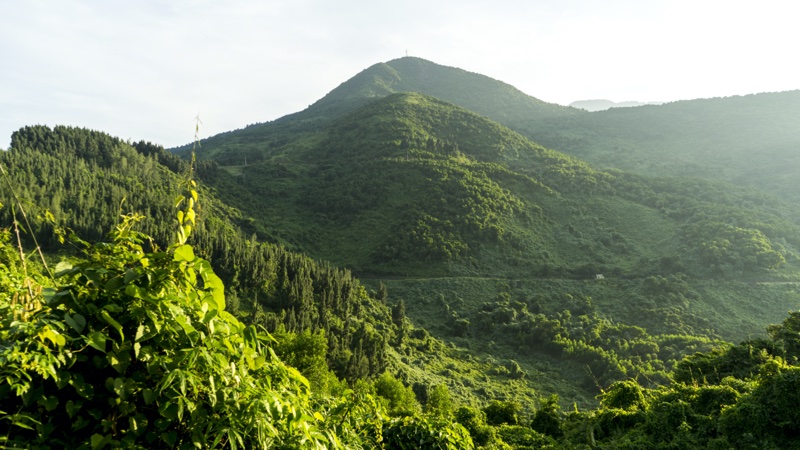 With close proximity to both Hue and Danang, Bach Ma national park is simple a cannot-afford-to-miss for nature lovers and especially bird-watching enthusiasts.
Vong Canh Hill
With a panoramic view of Hue's major attractions, Vong Canh Hill is the best place to take your Hue's photos.
Hue Temple of Literature
Hue Temple of Literature (locally known as Van Mieu Hue or Van Thanh) majestically lies on the bank of Perfume River, to the west of the Citadel, just 1km from prestigious Linh Mu pagoda.
Nam Giao Esplanade
Emperors under feudalism often regarded themselves as "thien tu" – the sons of God. Hence, to express their respect to Father God, they often held annual offering ceremonies to worship. That's why Nam Giao Esplanade was built by King Gia Long after being crowned, in Duong Xuan Village, south of Hue City.
Quoc Hoc Hue – Century Old High School
Being the first and also the oldest high school in Vietnam, originally Quoc Hoc (National high school) was the school for children from royal and noble families.
Hue Imperial Citadel
Famously being one of Vietnam's seven UNESCO World Heritage Sites, the Imperial City of Hue has long been a must-see attraction for tourists visiting a hidden charm of Vietnam.
Dong Ba Market
Dong Ba Market is the biggest commercial center of Thua Thien – Hue province and the adjacent regions.
Thien Mu Pagoda
If Hanoi has One-pillar pagoda, Hue is renowned for its Thien Mu pagoda. The architecture, location and history makes Thien Mu pagoda among the top attractions to see in Hue.
Tu Duc Tomb
A glance at the tomb can create the illusion of a park, packed with frangipani trees and grove of pines.
Minh Mang Tomb
Touted as the most majestic of all royal tombs, Minh Mang Tomb is a complex of 40 sites.
Khai Dinh Tomb
Though the smallest, Khai Dinh Tomb is the most costly compared with other Nguyen Royal Tombs.
Gia Long Tomb
About 14km South of Hue, the tomb does not only host King Gia Long but also contains a large group of tombs for the King's family and relatives.
Dong Khanh Tomb
The construction of Dong Khanh tomb met with many obstacles. It prolonged over 35 years and 4 kings, which saw a mix of influence in the tomb's architecture.